2021 Outdoor
The well-being and safety of our community is of upmost importance. Before registering for Youth Soccer, please read the SYSI Return to Soccer Plan (COVID safety and response plan): http://saskatoonyouthsoccer.ca/content/covid-19
Government guidelines could pose changes to programming due to pandemic. SYSI is tentatively planning on creating mini leagues of 50 participants as per the sport guidelines which were in effect during Fall Season 2020.
Registration for 2021 Outdoor Youth Soccer is now open! Deadline to register has been extended to Tuesday, April 6th at 6:00 pm. To register, click the 'Online Registration' button below.
If you are having any trouble with registering, please send an email to our Online Registration Coordinator: onlineregistration@saskhvca.com
---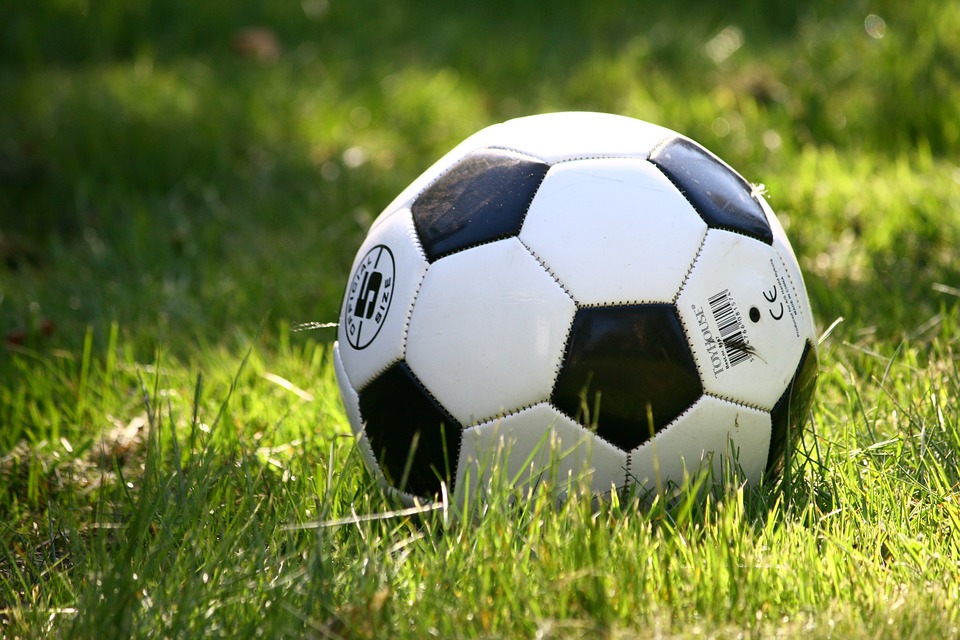 We are pleased to offer Youth Soccer to children under the age of 9! There are three age categories: Under 5, Under 7 and Under 9. The focus is on FUN and enjoyment of the game. No standings are kept and there are no assigned referees at this level of play.
Players register and become members of their Community Association and the Community Association's register their teams with Saskatoon Youth Soccer Inc. with a fee for service in order to have league schedules created and to have one tournament organized per season.
Coaches are needed – no experience necessary. Coaches' packages with practice ideas are provided. Coaches Clinics are also available to anyone interested. Mainly just come ready to have fun! Under 7 and Under 9 coaches will be paid a $50 honorarium, upon completion of season and required courses.
---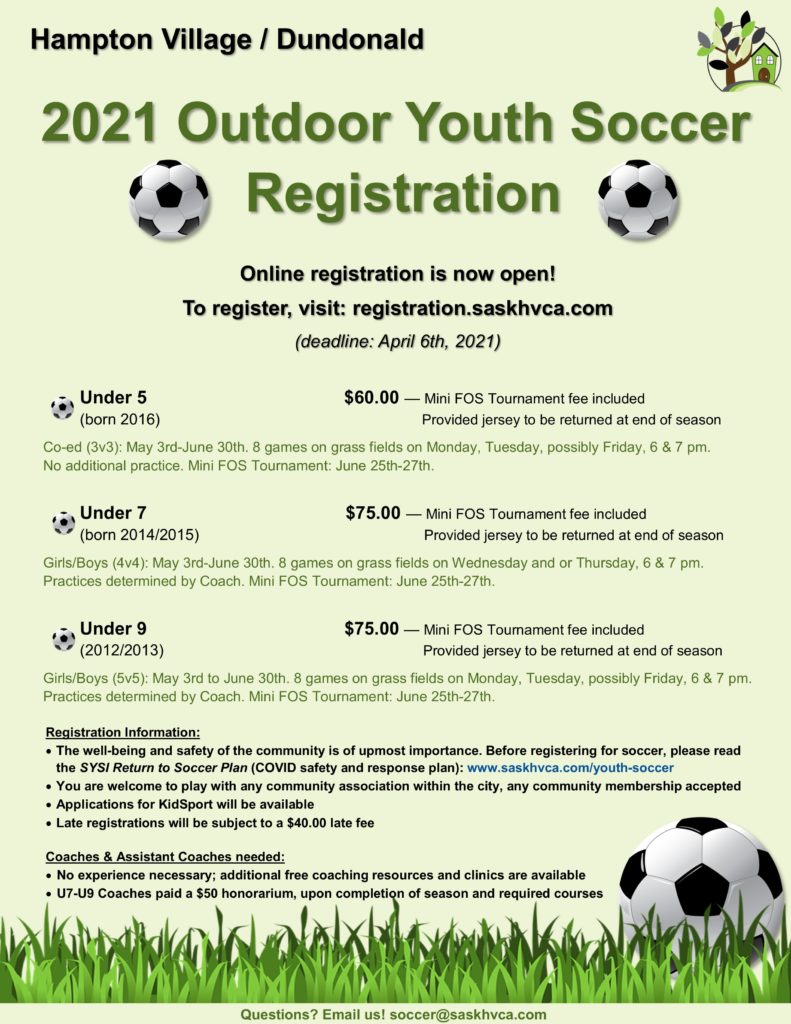 ---
For more information, visit the Saskatoon Youth Soccer website: http://saskatoonyouthsoccer.ca/
---
A valid community association membership, from anywhere in Saskatoon, must be valid to register in any program (including FREE programs). Annual HVCA Memberships will be available for purchase at a cost of $10.00/per family/household. Membership fee is non-refundable.
---
Looking for Soccer for age 3-4? Visit: Kinder Soccer.
---
If you have any questions about Youth Soccer, please email: soccer@saskhvca.com
---