Online registration for Winter 2022 Programs will open at 12:00 pm on Sunday, December 5th, 2021.
See below for details on the Adult Programs we are offering during the Winter of 2022. For a full list of programs we are offering, please visit our Programs page.
If you have any questions about Adult Programs, please email our Adult Programs Coordinator: adultprograms@saskhvca.com
Please Note: All HVCA programs are subject to date/location changes and may be cancelled due to low enrollment.
A valid community association membership, from anywhere in Saskatoon, must be valid to register in any program (including FREE programs). Annual HVCA Memberships will be available for purchase at a cost of $10.00/per family/household. Membership fee is non-refundable.
If you are having any trouble with registering, please email our Online Registration Coordinator:
onlineregistration@saskhvca.com
---
The well-being and safety of our community is of utmost importance to the HVCA. We have put protocols in place that meet or exceed current Public Health Orders.
Please read through our "Return to Play" Protocols before attending an in-person HVCA program.
Please Note: These protocols are subject to change based on Public Health Orders and/or facility rental agreements. If changes are made to these protocols after registration, participants will be notified ASAP.
---
Yoga
Tara's Hatha classes are a wide range of all that yoga has to offer and are open to beginners and experienced yogis. Participant should have a yoga mat, water and a firm blanket (a 'Mexico' style blanket is ideal, however any firm blanket will work well).
We will be offering two class options this winter; in-person and online.
In-person Classes:
Cost:
$60
Day:
Monday
Time:
7:00-8:00 pm
Location:
Ernest Lindner Gym
1055 Hampton Circle
(Community Entrance)
Dates:
January 10th-March 28th*
No Class:
January 17th & March 7th
*Please note: January 24th & February 21st class dates will be online, due to a scheduling conflict.
Online Classes:
| | |
| --- | --- |
| Cost: | $60 |
| Day: | Thursday |
| Time: | 8:00-9:00 pm |
| Location: | Online (Zoom) |
| Dates: | January 13th-March 24th* |
| No Class: | February 24th |
---
Floor Hockey
Do you like Hockey? Do you like meeting new people? Come out and play some casual floor hockey with your neighbours. All skill levels welcome to come play! Participant should bring full plastic hockey stick (both blade & shaft must be plastic) and two shirts – black & white (or light & dark). Indoor shoes required.
Cost:
$30
Day:
Tuesday
Time:
7:30-9:00 pm
Location:
St. Lorenzo School Gym
1055 Hampton Circle
(Community Entrance)
Dates:
January 4th-March 29th
No Class:
February 22nd
---
Beginner Spanish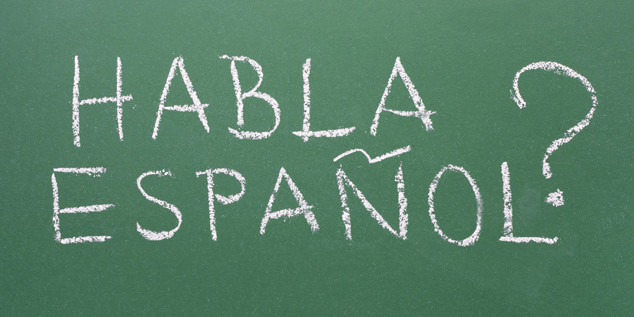 Learn Spanish with Monica! This class is for anyone who would like to learn basic Spanish for exploring a Spanish speaking country: greetings, ordering food, introducing yourself, asking for directions, etc. Very basic grammar (some verbs, some adjectives, lots of talking).
Cost:
$65
Day:
Wednesday
Time:
7:00-8:00 pm
Location:
Hampton Free Methodist Church
2930 McClocklin Road
Dates:
January 12th-March 23rd
No Class:
February 23rd
---
Bootcamp
(Online)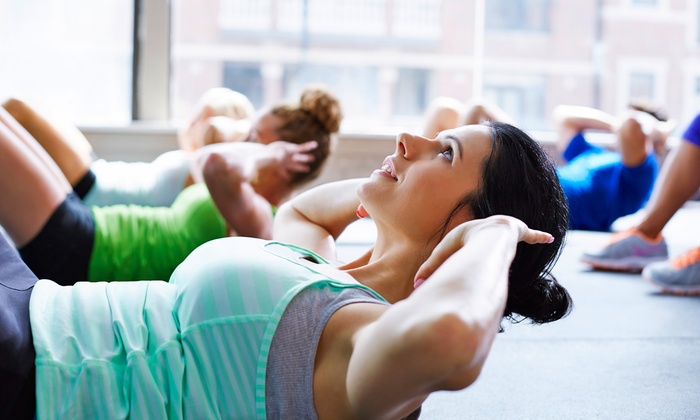 Join Bootcamp with Jolene Palmer from the comfort of your own home! Each live virtual class is 45 minutes of interval training intended to attain full body strength, power, and cardiovascular benefits using minimal equipment. All fitness levels will be coached with individualized modifications to ensure participants feel successful.
Suggested equipment: Yoga mat (for stretching), 1-3 sets of Dumbbells (Heavy, Medium, Light), Water bottle.
| | |
| --- | --- |
| Cost: | $55 |
| Day: | Thursday |
| Time: | 6:30-7:30 pm |
| Location: | Online (Zoom) |
| Dates: | January 6th-March 31st |
| No Class: | February 24th |
---
Volleyball

We are happy to offer Co-Ed Recreational Volleyball in Hampton Village! All levels and abilities are welcome. It's a great way to meet some new friends and keep your body active – all while having a lot of fun! Indoor shoes are required.
Cost:
$20
Day:
Thursday
Time:
7:15-9:00 pm
Location:
St. Lorenzo School Gym
1055 Hampton Circle
(Community Entrance)
Dates:
January 6th-March 31st
No Class:
January 20th, February 24th
---
Are there any programs you (or your family) are interested in that are not already offered in our community? Please let us know! Email: adultprograms@saskhvca.com
---