Adult Programs
---
*Update on Winter & Spring 2020 Programs*
Please read this important update regarding our Winter & Spring programming:
---
For a list of Spring Programs we are offering, click here: Programs. To register, click the 'Online Registration' button below.
If you have any questions, or if the class is full and you would like to be placed on a wait list, please email: adultprograms@saskhvca.com. Include your contact information and the class you are interested in. We will contact you if a spot opens up.
---
A community association membership, from anywhere in Saskatoon, must be valid to register in any program (including FREE programs). Annual HVCA Memberships will be available for purchase at a cost of $10.00/per family/household. Membership fee is non-refundable. Memberships can be purchased online when registering for your program.
---
Spring 2020 Programs
Cookie Decorating Class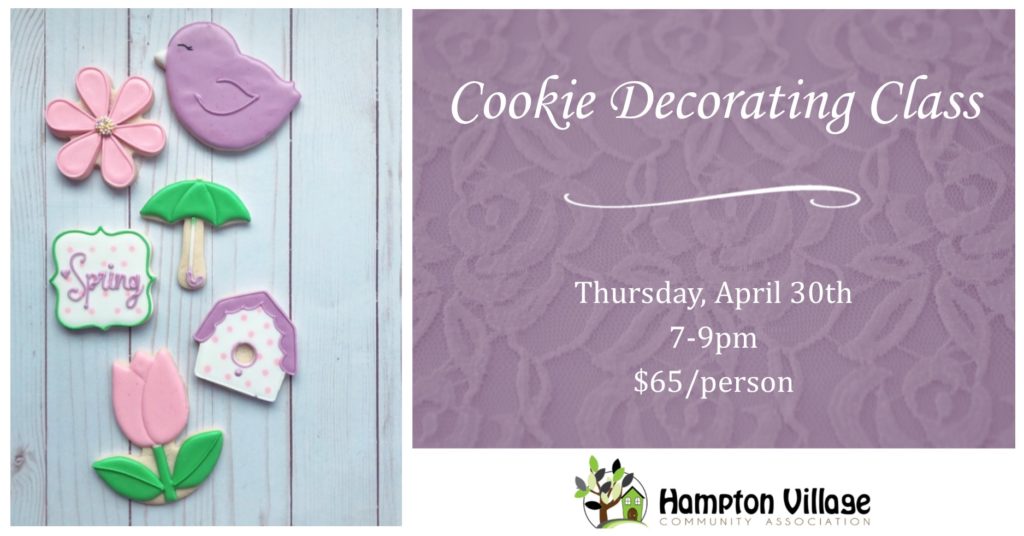 Join Annissa of Sweet Wheat Bakeshop in the beginner class where you will learn the lovely art of cookie decorating!
You will learn the essentials to making beautiful cookies including: icing consistencies, outlining and flooding, wet-on-wet and marbling techniques, how to create dimension and more! You'll go home with 6 decorated, themed cookies, a detailed instructional handout, cookie recipes and new skills for your next cookie project.
Zero experience needed! All materials provided.
Annissa is the self-taught owner of Sweet Wheat Bakeshop, specializing in cookies, cakes and other sweet treats. She has experience in catering kitchens and cake shops, has won international decorating awards and most recently, won Episode 5 of The Big Bake on the Foot Network!
All necessary supplies are included and the proper tools will be available for use.
While we love children, the minimum age for this workshop is 13 years. All children aged 13 to 17 years must attend with another paying individual, either parent or guardian. We thank you for respecting this policy.
We reserve the right to cancel any workshop with low attendance rates. Should that occur, you will receive an email 24 to 48 hours in advance and a full refund.
---
Yoga
Tara's Hatha classes are a wide range of all that yoga has to offer and are open to beginners and experienced yogis. Participant should bring a yoga mat, water and a firm blanket (a 'Mexico' style blanket is ideal, however any firm blanket will work well).
Monday
7:00–8:00 pm
April 20–June 15
Multi-purpose Room
(Hampton School)
$60
No Class Dates:
May 18, May 25
---
Bootcamp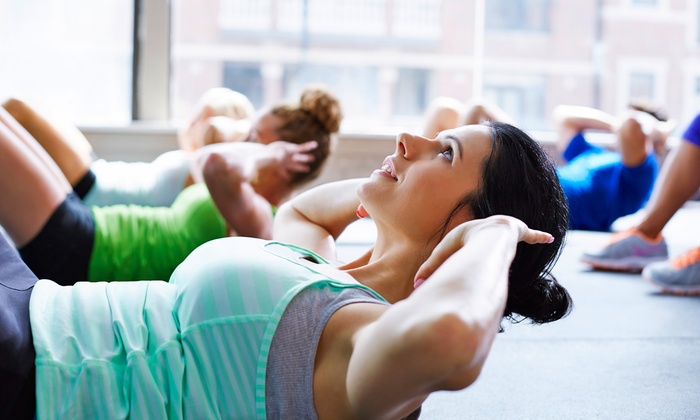 Andrea's boot camp classes are designed to improve strength, endurance and stamina. Andrea takes the time to plan each workout with no workout being done twice. Before each workout Andrea goes through an explanation of each exercise with modifications and advancements to provide options for the participants with various pieces of equipment used for classes. The classes are a fun, comfortable and motivating environment where all fitness levels are welcome!
Participant should bring yoga mat and water. Indoor shoes are required.
Tuesday
7:00–8:00 pm
April 7–June 9
Ernest Lindner Gym
(Hampton School)
$60
No Class Date:
April 14
Thursday
7:00–8:00 pm
April 23–June 11
Multi-purpose Room
(Hampton School)
$60
---
Zumba
We are excited to now offer Zumba in Hampton Village! Paula's Zumba classes are an exercise program which combines fast and slow rhythms that tone and sculpt the body. Zumba uses Latin and world music to make the experience of working out not feel like you are not working out. The benefit of Zumba is that it is a total body workout – mixing high and low-intensity moves to get the most calorie burning fitness dance party! Indoor shoes are required.
Wednesday
7:00–8:00 pm
April 22–June 10
Ernest Lindner Gym
(Hampton School)
$45
---
Mom & Baby/Toddler Fitness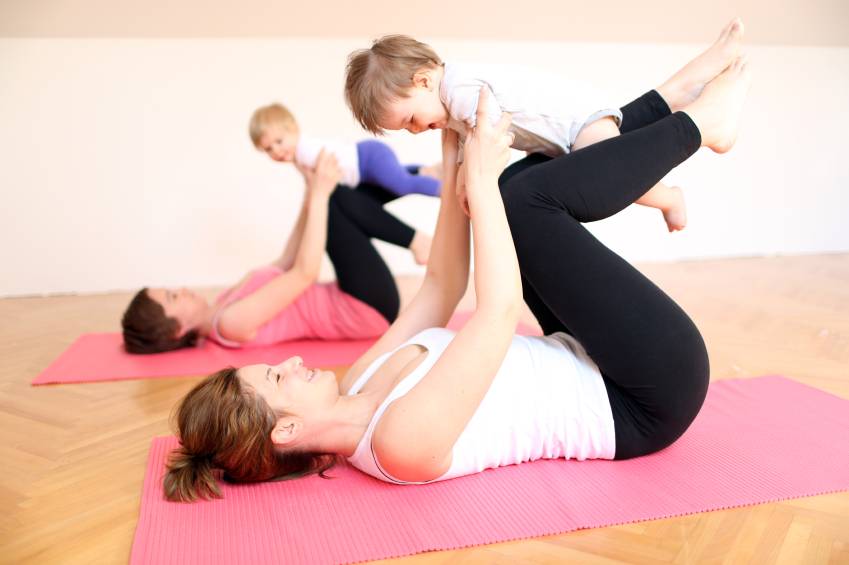 Andrea's mom and baby class is for designed for moms who want to feel strong and confident post baby. The class focuses on strengthening the pelvic region and upper/ lower body, all done with low impact. Babies are used during the class or if baby is content in car seat or lying beside mom, body weight or additional weights can be used for exercises. If you are a mom looking to get a good workout in a fun and comfortable environment, this class if for you! Indoor shoes are required.
Tuesday
9:30–10:30 am
April 7–June 9
Community Resource Room
(Hampton School)
$50
No Class Date:
April 14
---
Co-Ed Volleyball

We are happy to now offer Co-Ed Recreational Volleyball in Hampton Village! All levels and abilities are welcome. Indoor shoes are required.
**It is not too late to register – the Winter 2020 season has been extended to May 14th!**
Thursday
8:00–10:00 pm
Jan. 23–May 14
St. Lorenzo Gym
(Hampton School)
$20
No Class Date:
Feb. 20, Mar. 19
---
Learn Spanish
Learn Spanish with Monica! This class is for anyone who would like to learn basic spanish for exploring a spanish speaking country: greetings, ordering food, introducing yourself, asking for directions, etc. Very basic grammar (some verbs, some adjectives, lots of talking).
| | | | | |
| --- | --- | --- | --- | --- |
| Tuesday | 7:00–8:00 pm | April 21–June 16 | Hampton Free Methodist Church | $30 |
---
Cards, Games & Coffee
Cards, Games & Coffee is considered a Daytime Program.
Save your Thursday afternoon for a time of games and socializing. It's fun, free with a Community Association membership and you can come when you can. We play Cribbage, other card games, a board game called "Poker Dice". The latter has been a big hit as it is easy-to-learn, challenging, and can be played in teams. Do you have a game you would like to share? Come! Play games! The coffee is on and you pay as you can afford. Meet people, make new friends, play an old familiar game or learn a new one!
Thursday
1:00–3:00 pm
April 2–June 11
Community Resource Room
(Hampton School)
FREE
(with Community Association Membership)
No Class Date:
April 16
---
*All programs are subject to date/location changes and may be cancelled due to low enrollment.