---
Winter 2021
The well-being and safety of our community is of upmost importance to the HVCA. Please read our "Return to Play" Protocols before registering for a Program.
Unfortunately we are unable to offer any Daytime Programs at this time. Please check out some of the other programs we are offering under "Programs".
---
Thank for you checking out the Hampton Village Community Association Daytime Programs! Our Community Association is lucky to have daytime access to the beautiful "Community Resource Room" at the local schools. Where is this room? In between Ernest Lindner School and St. Lorenzo Ruiz School, you will notice a big set of doors that say "Community Entrance" (1055 Hampton Circle). The Community Resource Room is just inside these doors, to the left.
---
Cards, Games & Coffee
Save your Thursday afternoon for a time of games and socializing. It's fun, free with a Community Association membership and you can come when you can. We play Cribbage, other card games, a board game called "Poker Dice". The latter has been a big hit as it is easy-to-learn, challenging, and can be played in teams. Do you have a game you would like to share? Come! Play games! The coffee is on and you pay as you can afford. Meet people, make new friends, play an old familiar game or learn a new one!
---
Family Storytime & Dance Party
We are excited to have the Saskatoon Public Library Storytime in Hampton Village! Bring your little ones to the Community Resource Room, where we read stories, sing songs, dance and pop bubbles!
No registration required.
---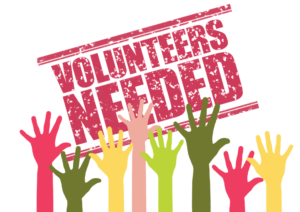 We are currently looking for a volunteer Daytime Program Coordinator to organize and run the daytime programs (Tuesdays – Thursdays, generally). Training provided. Fun guaranteed! Visit our Volunteer page for more information! Can't come weekly? No worries – sign up for the shifts that work for you! For more information, please contact Jan (306-975-3379; daytimeprograms@saskhvca.com)
---
A community association membership, from anywhere in Saskatoon, must be valid to register in any program. Annual HVCA Memberships will be available for purchase at a cost of $10.00/per family/household. Membership fee is non-refundable. Memberships can be purchased online when registering for your program, or during in person registration.
---