Thank for you checking out the Hampton Village Community Association Daytime Programs! Our Community Association is fortunate to have daytime access to the beautiful "Community Resource Centre" at the Hampton Village Community School. Where is this room? In between Ernest Lindner School and St. Lorenzo Ruiz School, you will notice a big set of doors that say "Community Entrance" (1055 Hampton Circle). The Community Resource Centre is just inside these doors, to the left.
---
Cards, Games & Coffee
Save your Thursday afternoon for a time of games and socializing. It's fun, free with a Community Association membership and you can come when you can. We play Cribbage, other card games, a board game called "Poker Dice". The latter has been a big hit as it is easy-to-learn, challenging, and can be played in teams. Do you have a game you would like to share? Come! Play games! The coffee is on and you pay as you can afford. Meet people, make new friends, play an old familiar game or learn a new one!
---
Saskatoon Public Library Storytime Dance Party
The Saskatoon Public Library has once again partnered with the Hampton Village Community Association to bring Storytime back to Hampton Village!
Bring your little ones to the Community Resource Centre on Wednesday mornings from 10:30-11:15 a.m.
No registration required – just come on Wednesdays!
---
Online Registration for Fall 2023 Programs will open on Sunday, August 13th.
A community association membership, from anywhere in Saskatoon, must be valid to register for our programs (including FREE programs). Annual HVCA Memberships are $10 per family/household, are valid from July to June, and are non-refundable.
When you register for a program, the HVCA Membership fee will automatically be added to your cart, if you haven't yet purchased one this year. If you hold a valid membership from another community association, please email proof of membership and we will honour it: onlineregistration@saskhvca.com.
Need some help? Please refer to Amilia's User Help Center.
If you are still having trouble registering for a program, please email our Online Registration & Membership Coordinator: onlineregistration@saskhvca.com.
---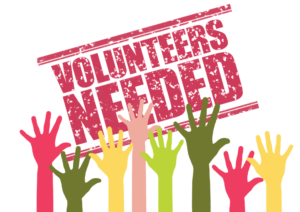 We are currently looking for a volunteer Daytime Program Coordinator to organize and run the daytime programs. Training provided – fun guaranteed! Visit our Volunteer page for more information.
---