Daytime Programs
– Last updated: February 16th, 2019 –
Thank for you checking out the Hampton Village Community Association Daytime Programs! Our Community Association is lucky to have daytime access to the beautiful "Community Resource Room" at the local schools. Where is this room? In between Ernest Lindner School and St. Lorenzo Ruiz School, you will notice a big set of doors that say "Community Entrance" (1055 Hampton Circle). The Community Resource Room is just inside these doors, to the left.
We are currently looking for a volunteer Daytime Program Coordinator to organize and run the daytime programs (Tuesdays – Thursdays, generally). Training provided. Fun guaranteed! In the meantime, we are pleased to offer programs each Fall and Winter:
Table Games & Coffee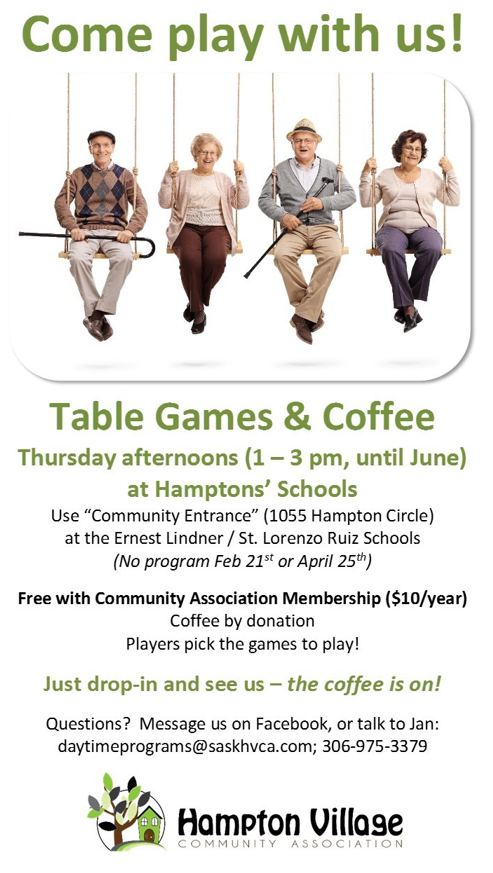 English Practice / Conversation Circle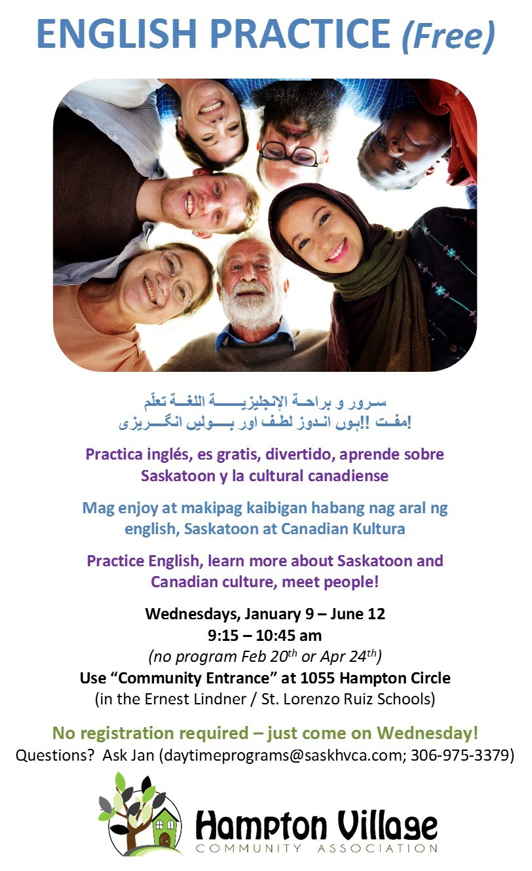 It's free. Bring your kids. No registration required.
Want to Vounteer?
Do you have the gift of gab?
Would you like to meet your neighbours?
The Hampton Village Community Association needs you!
This is a child-friendly program. Training and support is provided for interested volunteers by our partners, the Saskatoon Open Door Society. Can't come weekly? No worries – sign up for the shifts that work for you! For more information, please contact Jan (306-975-3379; daytimeprograms@saskhvca.com)