---
Winter 2021
The well-being and safety of our community is of upmost importance to the HVCA. Please read our "Return to Play" Protocols before registering for a Program.
Due to the extension of the current Public Health Orders, we have cancelled the Winter 2021 Kinder Soccer season. We are planning to run an outdoor season in the spring, starting the first week of May. Stay tuned to our website and Facebook page for registration information!
Visit our Programs page to see what other programs we are offering.
---
Kinder Soccer is for 3-4 year old children (must be 3 by program start date). It is very interactive – lots of playing child-friendly games. They learn soccer skills while having lots of fun! Coach is provided; however, two coach helpers are required per team to help run drills and keep children on task. This is not a drop off program, parent must remain on site. Each child will receive a jersey, soccer ball and a medal.
---
A community association membership, from anywhere in Saskatoon, must be valid to register in any program. Annual HVCA Memberships will be available for purchase at a cost of $10.00/per family/household. Membership fee is non-refundable. Memberships can be purchased online, or at in person registration night.
Please note: outdoor classes may be cancelled due to poor weather. Make-up classes are not possible for outdoor season.
---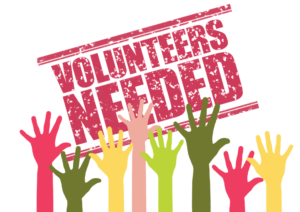 We are currently looking for a volunteer Kinder Soccer Coordinator. Training provided. Fun guaranteed! Visit our Volunteer page for more information, or email Cinthia at president@saskhvca.com
---
Looking for Soccer for age 4-9? Visit: Youth Soccer.
---
If you have any questions about Kinder Soccer, please email: kindersoccer@saskhvca.com
---