Adult Programs
We will have online registration only for the Fall 2019 Adult Programs. Registration opens August 18th, 2019 at 12:00 pm. To register, click the 'Online Registration' button below.
If you have any questions, or if the class is full and you would like to be placed on a wait list, please email: adultprograms@saskhvca.com. Include your contact information and the class you are interested in. We will contact you if a spot opens up.
---
A valid community association membership, from anywhere in Saskatoon, must be valid to register in any program (including FREE programs). Annual HVCA Memberships will be available for purchase at a cost of $10.00/per family/household. Membership fee is non-refundable. Memberships can be purchased online when registering for your program.
---
Fall 2019 Programs
Yoga
Tara's Hatha classes explore the fundamentals of Yoga. Asana (posture) are held for longer time with attention to details of alignment and often with rest phases between postures. Basic inversion poses may be included. The student is introduced to basic poses, elements of Sun Salutations and simple breath work. Classes may include a meditation element and simple mantra. All classes include a deep relaxation (savasana) at the end of class. This class is perfect for those who are new to yoga and want to learn at a slower pace. Participant should bring yoga mat and water.
Monday
7:00–8:00 pm
Sept. 23–Dec. 9
Ernest Lindner Gym
(Hampton School)
$60
---
Bootcamp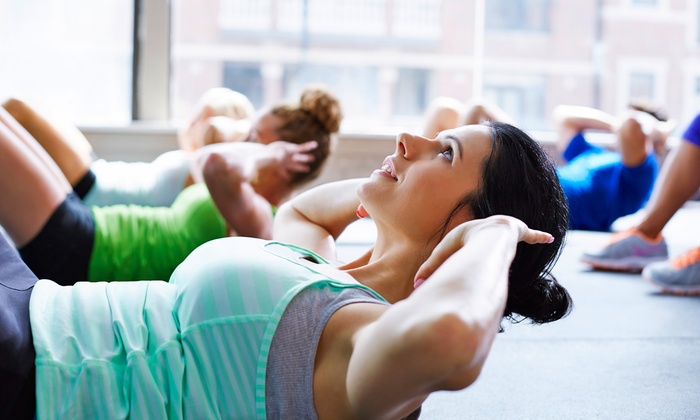 Andrea's boot camp classes are designed to improve strength, endurance and stamina. Andrea takes the time to plan each workout with no workout being done twice. Before each workout Andrea goes through an explanation of each exercise with modifications and advancements to provide options for the participants with various pieces of equipment used for classes. The classes are a fun, comfortable and motivating environment where all fitness levels are welcome!
Participant should bring yoga mat and water. Indoor shoes are required.
Tuesday
7:00–8:00 pm
Sept. 24–Dec. 10
Ernest Lindner Gym
(Hampton School)
$60
Thursday
7:00–8:00 pm
Sept. 26–Dec. 12
Ernest Lindner Gym
(Hampton School)
$60
---
Floor Hockey
Do you like Hockey? Do you like meeting new people? Come out and play some casual floor hockey with your neighbours. All skill levels welcome to come play! Check out our Facebook page for more information. Participant should bring plastic hockey stick and two shirts – black and white (or light and dark). Indoor shoes required.
Tuesday
8:30–10:00 pm
Sept. 24–Dec. 10
St. Lorenzo Gym
(Hampton School)
$30
---
Zumba
We are excited to now offer Zumba in Hampton Village! Paula's Zumba classes are an exercise program which combines fast and slow rhythms that tone and sculpt the body. Zumba uses Latin and world music to make the experience of working out not feel like you are not working out. The benefit of Zumba is that it is a total body workout – mixing high and low-intensity moves to get the most calorie burning fitness dance party! Indoor shoes are required.
Wednesday
7:00–8:00 pm
Sept. 25–Dec. 4
Ernest Lindner Gym
(Hampton School)
$45
---
Mom & Baby/Toddler Fitness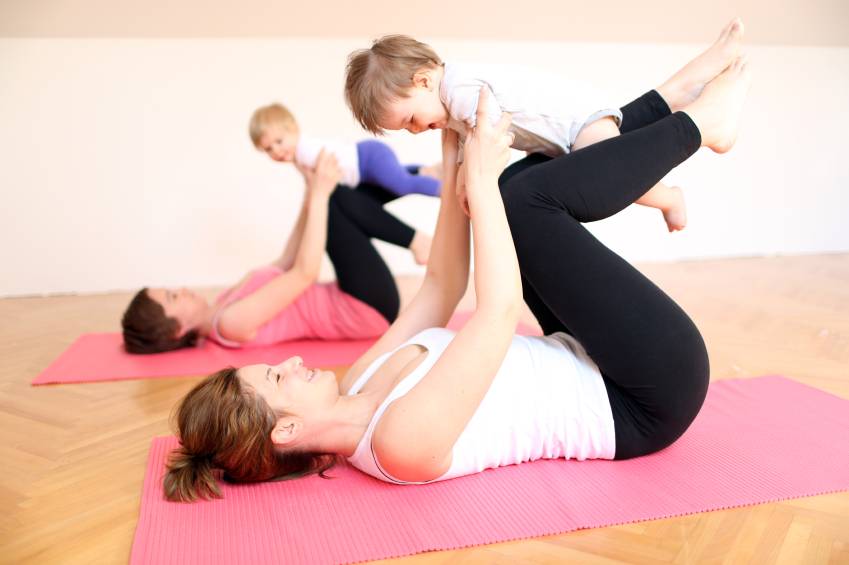 Andrea's mom and baby class is for designed for moms who want to feel strong and confident post baby. The class focuses on strengthening the pelvic region and upper/ lower body, all done with low impact. Babies are used during the class or if baby is content in car seat or lying beside mom, body weight or additional weights can be used for exercises. If you are a mom looking to get a good workout in a fun and comfortable environment, this class if for you! Indoor shoes are required.
Wednesday
9:15–10:15 am
Sept. 25–Nov. 26
Community Resource Room
(Hampton School)
$50
---
English Practice
English Practice is considered a Daytime Program.
Do you want to practice your English? Or maybe you want to volunteer? English Practice is a time for newcomers to Canada to practice their English speaking in a relaxed, friendly setting. It is a free, drop-in program co-hosted by Hampton Village Community Association and the Saskatoon Open Door Society.
Wednesday
9:45–11:15 am
Sept. 18–Dec. 11
Community Resource Room
(Hampton School)
FREE
(no registration required)
---
Table Games & Coffee
Tables Games & Coffee is considered a Daytime Program.
Save your Thursday afternoon for a time of games and socializing. It's fun, free with a Community Association membership and you can come when you can. We play Cribbage, other card games, a board game called "Poker Dice". The latter has been a big hit as it is easy-to-learn, challenging, and can be played in teams. Do you have a game you would like to share? Come! Play games! The coffee is on and you pay as you can afford. Meet people, make new friends, play an old familiar game or learn a new one!
Thursday
1:00–3:00 pm
Sept. 12–Dec. 19
Community Resource Room
(Hampton School)
FREE
(with Community Association Membership)
---
*All programs are subject to date/location changes and may be cancelled due to low enrollment.